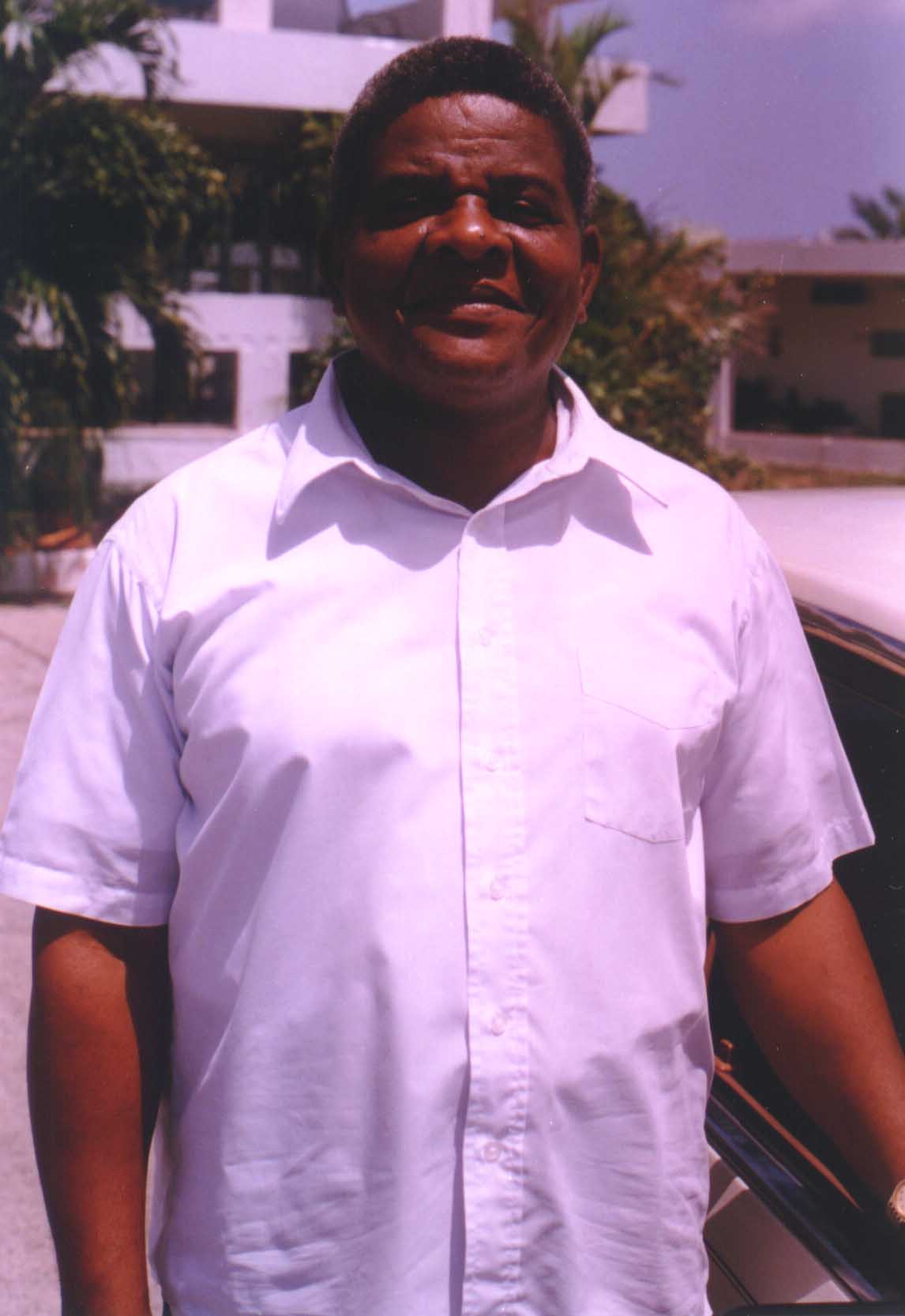 Scout is a real Tobagonian, which means that he has a lot of humour, enjoys life and liming, and is 100% trustworthy. If you want a guided tour around the island he's the man. Do you want to explore the beautiful Tobago just by yourself, ask him to get you a car. During the summer of '98 we got a brand new Suzuki jeep from him. Not a single problem throughout our 4 weeks, and we did 1500 km (that's not bad on an island 50 km long and 10 wide.
If you rather want an air-conditioned limo, he'll fix it!
Even if Tobagonians drive the 'English way', i.e. on the left-hand side of the road, don't worry - be happy! Top speed limit is only 50 km/hour, and the local drivers are very friendly.
You'll have no problems driving in Tobago! So, where do you find Scout?? If you just happen to walk off a plane in Tobago, ask for Scout at the airport. Turn left when leaving the main gate of the airport terminal. You'll then see a couple of small houses dealing with car rentals. Ask for Scout there. But, why not CLICK HERE to get his phone number, etc., then you can contact him and get organized before you leave home!